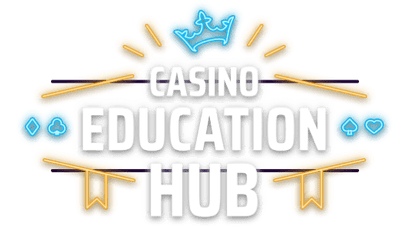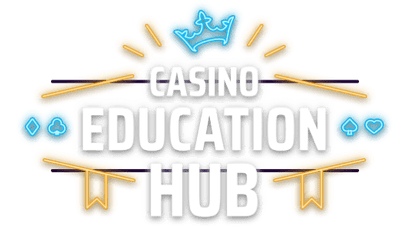 Here you will find the rules of DraftKings' Leaderboards so you can begin to climb the standings yourself. Leaderboards allow you to earn points by playing the games you play anyway, competing with other players for cash prizes and more. Below you can learn more about what Leaderboards are, how you can get involved, and the best part: what you can win. Before diving straight in, here's a video to set you in motion:
Now that you know the basics of Leaderboards, the following gives you a better picture of how to get started and why Leaderboards might be the perfect feature for you!
Where to Find Leaderboards
Leaderboards can be found in the DraftKings Leaderboards Lobby. Depending on if you're on a computer or mobile device this may look different for you.
How to Find Leaderboards on Desktop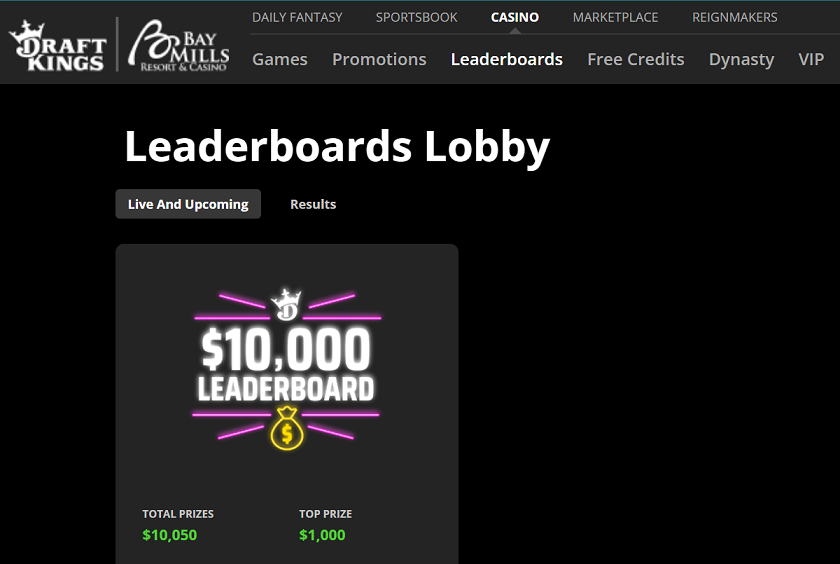 If you're on a computer, you can reach the Leaderboards Lobby through a direct link on the DraftKings Casino homepage, as shown in the image to the right. Look at the top of the screen and click on Leaderboards.
How to Find Leaderboards on Mobile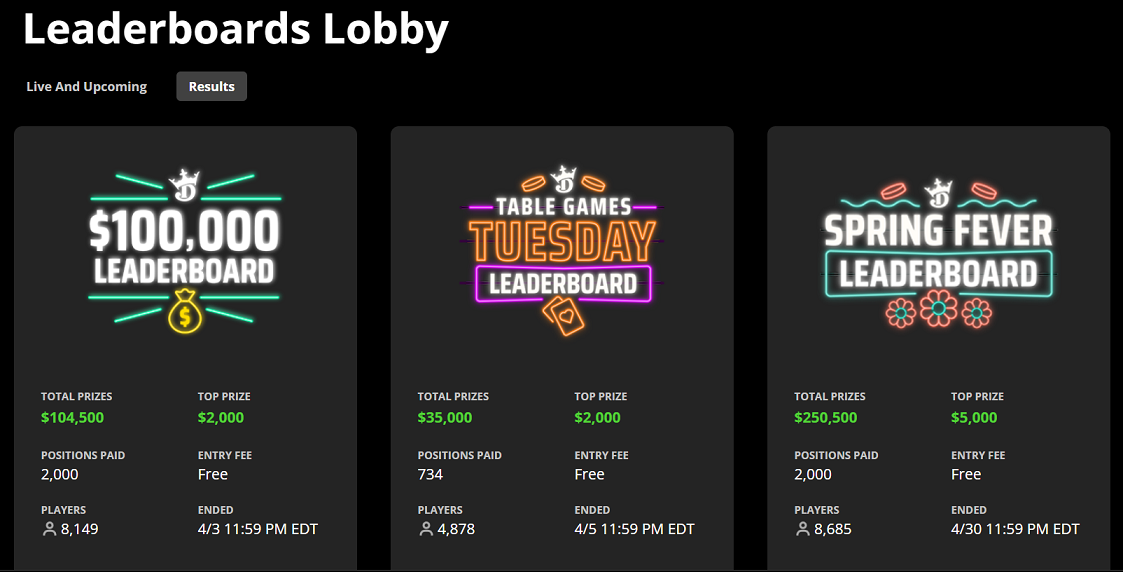 If you're on a phone or tablet (or if you would like to be, you can download our app here), click the Leaderboards tab at the bottom of the DraftKings Casino app homepage. That will show you all available leaderboards in the Live and Upcoming tab. You can also check past Leaderboards in the Results tab.
How to Participate in Leaderboards
DraftKings users must meet eligibility requirements and opt in to participate in a Leaderboard. Once opted in, points will be rewarded based on the specified point table in the Terms and Conditions of the Leaderboard. The point table informs players of the amount of points earned for certain games, wager amounts, wins, and more. To opt in, you need to click the button that says "Opt in" to verify you understand the promotion you're involving yourself in. That's it!
Scoring Points in Leaderboards
The point system for each leaderboard is different.  There are four main ways that you can expect to score points in leaderboards.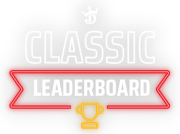 Classic Leaderboards - These leaderboards award points based on how much you have played on certain games.  Make sure to check the specific rules for the Classic Leaderboard you are participating in to see which games score the most points and how many points you can win per each dollar wagered.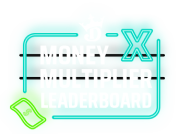 Money Multiplier - DraftKings Money Multiplier leaderboards gives any and every one a chance to reach the top of leaderboards by handing out points based on the wager to payout ratio of each hand won.  Whether you bet $50 and win $150 or bet $10 and win $30, you would receive 3 leaderboard points for this wager.  Outside of losing wagers, each wager in which you multiply your money will earn you points when playing Money Multiplier!
Nothin' but Net - Nothin' but Net makes leaderboards simple by giving you points for your net winnings on each wager after opting-in.  In this case, if you bet $50 and win $150, you receive 100 leaderboard points for the spoils you received from that wager.  Losing wagers do not earn leaderboard points in Nothin' but Net.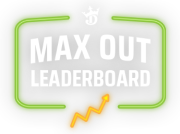 Max Out - Max Out leaderboards award points and rank players based off of their best highest single wager during the period the leaderboard is active for.  When playing in a Max Out leaderboard, you are basically trying to beat your personal best hand, spin, roll, or any other wager in the time the leaderboard is running.  For example, if you bet $20 and won $100, you would receive 80 points. Then to improve your score and move up in the leaderboard, you must have a single win of more than $80.
Be sure to check out the rules for each leaderboard you opt in to so you know exactly how you will be scoring points.  Some leaderboards require that you make a deposit or play a certain amount to be able to opt in and begin earning points.  Keep an eye out for leaderboards that include multipliers which boost the rate at which you earn points for a specified period of time.  For example, a leaderboard may offer double points on DraftKings games only at a certain time.  Be aware that winning a Jackpot will not count towards leaderboard points in any DraftKings leaderboards. Finally, double-check each leaderboard's point system in the terms and conditions to see which games are eligible for each leaderboard and if any multipliers are included!
How to Check the Standings
If you're participating in a Leaderboard, make sure to know where you rank among other participants. Obviously first place is going to go home with the grand prize, but sometimes DraftKings offers sprints, which are extra prizes given out to every 50th place, such as 150th place, 200th place, 250th place, and so on.
To check the standings, go to the Leaderboard Lobby, check the Leaderboards you are in, and scroll below prizes to "Standings". This is where you can see the position, name, number of points, and current prize for each player in the standings. Standings refresh every 5 minutes. Know that right when you finish a hand, your ranking may not change immediately but will be reflected the next time the standings change to show you where you stand.
Terms & Conditions: What to Expect
Terms and Conditions are included in every leaderboard so both the players and DraftKings are clear on what the promotion entails. It manages expectations and answers specific questions you may have.  Generally, Leaderboards' Terms & Conditions will be defined by a number of sections, namely:
Description of Offer - A cliffs notes version of the Terms & Conditions, answering basic questions about the contest, including who is eligible to participate, how many prizes there are, and how do winners receive their prize.  If a prize is a Casino currency, what type of currency will be given out and when will these credits be given out?  This section of the Terms & Conditions also solidifies the ways in which one earns points for this specific leaderboard including games included as well as those excluded.

Offer Period - The start and end times of the promotion.  Make sure to fulfill any requirements and opt in before this start date or during the leaderboard period to begin earning points.

Eligibility - Any rules regarding who is eligible to play.  As with any DraftKings promotions, you must be 21 and be geographically located in an Eligible State where the promotion can be joined. There may be other elements included.

Offer requirements - In case we forgot to mention it, you must opt-in to the offer to begin earning points.  You must have a DraftKings cash account as well.

How to Claim / Redeem - Details on how to know if you have won a prize and how to get your winnings. 

Registration procedures - How to join the promotion.

Offer Limitations - Specifics on how to qualify.

Wagering Requirements and Limitations - Minimal requirements for participation and specific game exclusions. 

Restrictions on Withdrawal of Funds/Order of Funds Used for Wagering - If such limitations exist, they'll be listed here.

Rules Regarding Cancellation - How you can opt out if you want to. 

Other Terms and Conditions - Anything that's not covered by the above, if you can believe that's possible. 

Responsible Gaming Language - be able to find out who to reach out to and how to if you believe you or someone you know has a gambling problem and wants help.
Leaderboards in Movies & TV
Happy Gilmore and Tin Cup are prime examples of movies with leaderboards, but DraftKings' aren't really the same thing, are they? In Talladega Nights, the illustrious Ricky Bobby argues that "if you ain't first, you're last". That's far from true with DraftKings' Leaderboards. First place can win a multi day vacation but if you're a 250th place you can still win cash or prizes!
Frequently Asked Questions
Q:  How do I choose which Leaderboards to play?
A:  To start, you can play as many Leaderboards as you like, so the options are endless!  Some games will even give you points in multiple Leaderboards at the same time. Check what games generate points for each Leaderboard to see which of the Leaderboards includes the games you already enjoy playing.
Q:  How do I earn points once in the game?
A:  Once you're opted into a Leaderboard and playing an eligible game, points will be automatically awarded to you with each hand you play or wager you place that meets the Terms and Conditions of your Leaderboard! 
Q:  What can I win?
A:  Anywhere from $10 to $100,000, and a lot of places in between! Prizes aren't strictly cash either. You can also win cars, exclusive experiences, trips, and more! The details of the prizes paid to each position can be seen on each Leaderboard's page under "Prizes".
Q:  If I like Leaderboards, what other Casino features will I like?
A:  Like Leaderboards, Jackpots are another DraftKings Casino feature that gives players the opportunity to win large cash prizes on top of winning a hand or spin. Jackpots don't affect the game being played other than giving players the random possibility of hitting the Jackpot. To learn more about Jackpots, read our article on How to Play Jackpots or give them a try under the Jackpots tab of our casino games page.
Q:  How do I improve my chances of winning?
A:  Once you have read this article and know the rules, you know how to enter Leaderboards.  The only thing you can do now is opt into the Leaderboards you want to win and start playing games to earn points!  Check the Leaderboard Lobby now to see when the next leaderboard starts so you can get going from the start instead of playing catch up with other players.
Gambling Advice & Strategy Articles
Check out our casino blog for all the tips, tricks and strategies you need to take your gameplay to the next level.
Gambling Advice & Strategy Articles
Check out our casino blog for all the tips, tricks and strategies you need to take your gameplay to the next level.