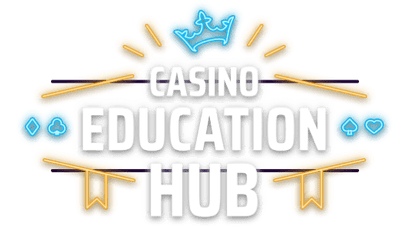 PLAYING THE GAME THE RIGHT WAY: RESPONSIBLE GAMING ON DRAFTKINGS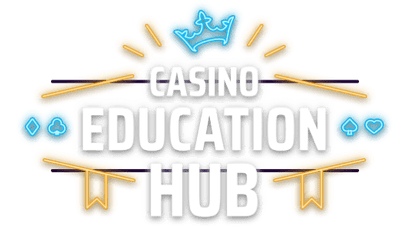 PLAYING THE GAME THE RIGHT WAY: RESPONSIBLE GAMING ON DRAFTKINGS
It's supposed to be fun.
For any talk of glamour, excitement, winning… DraftKings is an entertainment provider. We're in the business of providing a good time and we never forget that. We also never forget that we have a responsibility to keep things safe for as long as you play with us. As our customers and as members of our community, we want you to have a happy and healthy experience when you play.
For many of you, the conversation about responsible gaming (RG) ends there. Either you naturally have limits or you've educated yourself well-enough to recognize the need for them. Regardless of which it is, that's great. We're happy to hear it. If you're not sure you have a handle on what responsible gaming means, we're asking you to take a few minutes to read the rest of this article. It will educate you on how our games work, how to engage those games responsibly and how to take the needed precautions to ensure you are gaming in a safe way that won't become a problem.
We know this isn't the entertainment you're here for, but it really is worth the few minutes it will take to read.
First Things First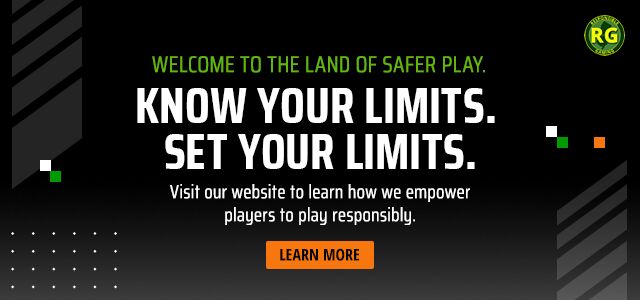 Some basic information you may have seen at our sportsbook:
DraftKings provides certain options to ensure you can always protect yourself from problem gambling.
Limit setting - At any time, you can limit the amount you can lose in a day, week or month. You can also specify these limits to sportsbook or casino.
Deposit setting - At any time, you can limit the amount you can deposit in a day, week or month.
Time Limits - If you feel you're spending too much time on the site, you can also limit the amount of time you can spend here per day.
Cool-offs - At any time, you can choose to cool off, which means you won't be allowed on the site for an amount of time you can choose, from three days to four weeks.
Self-exclusion - If you want to take a hard line against your gambling, you can self-exclude. That means you can essentially ban yourself from playing on DraftKings for 1 or 5 years.** Please note that in PA, you are unable to do this on our website and you have to reach out to the Commonwealth's Gaming Control Board directly.
This is also the place to mention that if you or someone you know has a gambling problem and wants help, call 1-800-GAMBLER. It's important to say here that there's no shame in making that call. In fact, the shame would be in not making it when you have a reason to.
You can get more information on problem gambling at The National Council on Problem Gambling website.
Beyond the Basics
In the name of doing more than the bare minimum, DraftKings has a dedicated Responsible Gambling department. Our RG professionals create and administer guidelines designed to ensure a safe, responsible environment. That department has also been tasked with educating other DraftKings team members to recognize problem gambling, and with providing those team members the resources and authority to provide help when that help is needed.
DraftKings operates legally and under strict regulation in part out of a desire to assure the safest possible environment. We operate with transparency in the belief that this is paramount to that safety and we participate in programs and initiatives to help increase problem gambling awareness.
Signs You May Have a Gambling Problem
Here are some symptoms you need to be on the lookout for:
Being preoccupied with gambling, including constantly planning how to get more gambling money
Needing to increase limits to get the same thrill from gambling
Unsuccessfully trying to control, cut back or stop gambling
Feeling restless or irritable when you try to cut down on gambling
Trying to get back lost money by gambling more (chasing losses)
Gambling to escape problems or relieve feelings of helplessness, anxiety, guilt or depression
Lying to hide the extent of your gambling
Jeopardizing or losing important relationships, a job, or school or work opportunities because of gambling
Asking others to bail you out of financial trouble because you gambled money away
A Few Helpful Tips
Finally, we wanted to provide you a few helpful tips that are designed to keep your betting healthy:
Always establish limits for depositing and wagering before you start playing.
Decide beforehand on a time limit for your playing session and stick to it. Within that session ensure that you take regular breaks from playing.
Avoid gambling if it interferes with your daily responsibilities.
Never gamble if you are in recovery from any dependency or are under the influence of alcohol or any other substance.
Never gamble if your primary aim is to recover losses. Remember, bet with your head, not over it.
We care about our customers. Follow these guidelines to help keep your casino play on DraftKings the fun it's supposed to be. We will do everything in our power to ensure it will stay that way.
Authored By: Gary Wise
Gambling Advice & Strategy Articles
Check out our casino blog for all the tips, tricks and strategies you need to take your gameplay to the next level.
Gambling Advice & Strategy Articles
Check out our casino blog for all the tips, tricks and strategies you need to take your gameplay to the next level.