How to Play Live Dealer

Live Dealer brings the real casino experience to you, wherever you are! Whether you're at home, hanging out with friends, or on the go, Live Dealer is the perfect blend of casino & convenience. Live Dealer casino games are exactly what they sound like, casino games played with a real dealer rather than computer RNG software. The decks are hand shuffled and the roulette balls are regularly changed out just like in a real casino.
WHAT IS DIFFERENT ABOUT DRAFTKINGS LIVE DEALER?
There are two different types offered in our Live Dealer suite. There are shared tables, and DraftKings tables.
Shared tables are tables that can be found on across many different sites, DraftKings is one operator that uses the space on these tables. Think of it as a casino with multiple different entrances, and each entrance is reserved a different website. On a shared table, you'll play with other DraftKings players, as well as players from different websites at the same time.
DraftKings has the only fully dedicated 24 hour Live Dealer Studio in New Jersey. When you sit at a DraftKings table, you'll be playing at an exclusive table made just for our players. Think of it as the VIP room in the casino, where only DraftKings players are allowed in. We've made these tables just for our players to have access to the best quality tables 24 hours a day.
WHAT GAMES ARE AVAILABLE?
We're updating and adding new games all the time to our Live Dealer library. Right now, our offerings include variants of the following:
• Blackjack • Baccarat • Roulette • Three Card Poker • Ultimate Texas Hold Em • Side Bet City • Dream Catcher
WHEN CAN I PLAY THESE GAMES?
DraftKings tables are available 24 hours a day. All other tables are available from 11am until 3am with the exception of all Roulette games and Infinite blackjack, which are also available 24 hours a day.
ALRIGHT I'M READY TO GO, SO HOW DO I PLAY?
Easy! Here is a step by step guide to get started.
1. Simply log in to your DraftKings app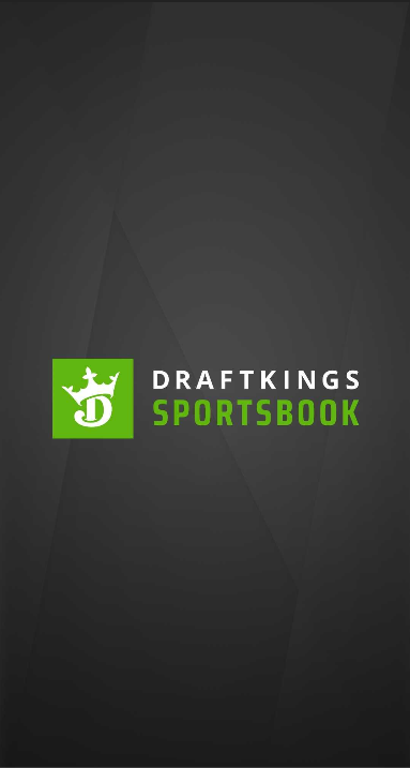 2. Navigate to the Casino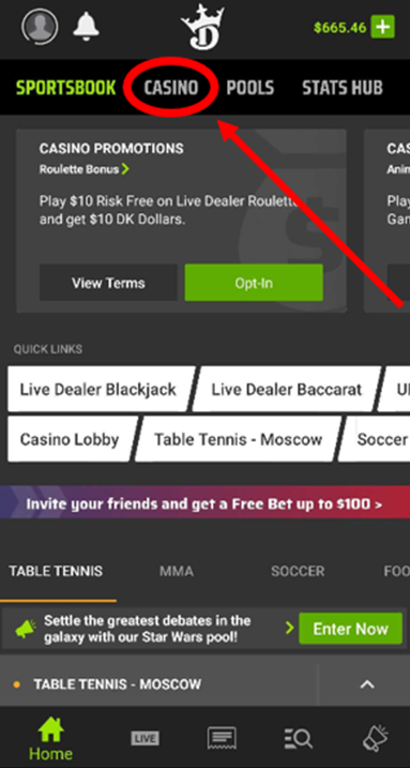 3. Choose the Live Dealer Category